Shipping has been around for centuries and, for the most part, the basics have remained the same through the years: container, packaging, tape, stamp, etc.
Though the basics have remained the same, complexities can be added to this relatively simple process depending on the nature of the product that you're shipping, and the challenges that can arise between Point A and Point B.
The area that is arguably the most challenging to nail the shipping process is perishable and temperature control items. Whether you're a business shipping out items in this category or an individual, we've compiled our top tips for you.
9 Steps to Ship and Protect Perishable & Temperature Control Items
Shipping these special items can be broken down into 9 easy steps:
Step 1: Scheduling
Schedule your mailing of frozen or refrigerated food for early in the week. Mailing perishables on Thursday or Friday can increase the risk of your perishables sitting in a warm warehouse over the weekend.

Pack the frozen or refrigerated food into airtight containers to reduce the risk of spillage during shipping. Plastic containers with snap-on lids or plastic zip-top bags are ideal.


Place the cold food into an insulated foam cooler to help the perishables maintain a constant temperature while the cooler is in the mail.


Step 4: Protection


Put on gloves and place a sealed container of dry ice on top of the frozen or refrigerated food, inside the cooler. Make sure the dry ice does not actually touch the food.



Pack the top of the cooler with a layer of corrugated cardboard before securing the cooler lid.



Place the entire cooler of cold food into a heavy-duty cardboard box. Fill empty spaces with packing peanuts to keep the contents from shifting and to keep the ambient temperature stable.


Seal the box with packing tape and cover the box with another layer of insulation, such as brown kraft paper.


Write two warnings on the box of frozen food with a permanent marker: "Contains dry ice" and "Perishables."


Bring your package of food to a shipping service that offers overnight shipping. Spring for delivery confirmation in the form of a signature to ensure a person has picked up the package on the other end. Don't forget to check out our insulated box liners page in our online catalog – page 46.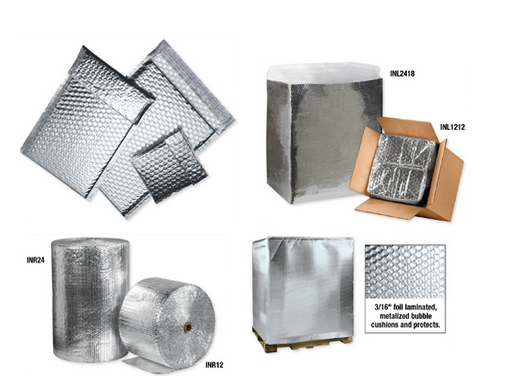 Avoid Shipping Headaches
Protecting your products is of paramount importance.
Finding a partner for your packaging and shipping supplies who can help you through the process of selecting the perfect materials for the job is crucial to ensuring the safe shipment of your goods.
Whether you're shipping something fragile or perishable - our experts are happy to talk you through the process of selecting the perfect materials for your needs.
Plus, we've got a protective packaging guide here to help your business make the best shipping choices possible:
Editor's Note: This blog post was originally published in 2014, and was revised in 2022.