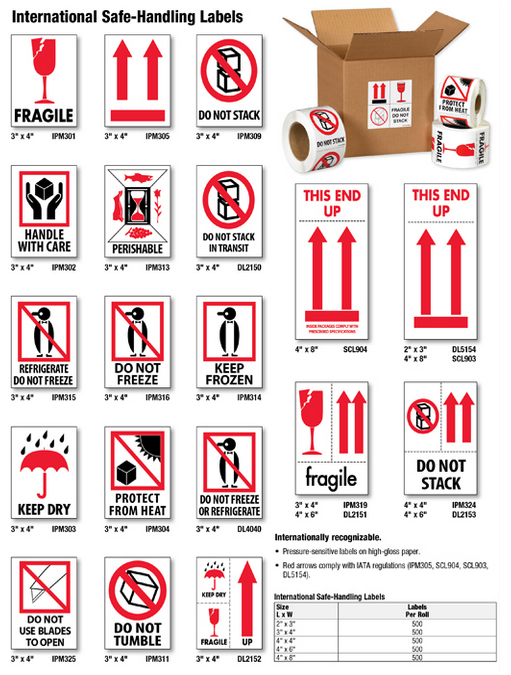 Safe, reliable delivery starts with careful preparation. When sending a package, follow these guidelines to get your shipment off to a good start.
Packaging Guidelines to Follow Today:
The Box:
Choose a box with enough room for cushioning material to be placed around the contents. If you're reusing a box make sure to cover up or black out any old labels or markings!
Cushioning:
Place enough cushioning around your items. Close and lightly shake the box to see whether there is enough padding. Add more newspaper, packing foam, or plastic cushioning material if you hear contents moving around.
Sealing:
Tape your box shut and reinforce the seams with 2″ wide tape. Use clear or brown packaging tape, reinforced packing tape or paper tape. DO NOT use cord, string or twine because it gets caught when in transit or when being put through processing equipment.
Size:
If you're planning to use Priority Mail Express or Priority Mail services for faster delivery, length + girth (distance around the thickest part of the package) can't exceed 108″. When using standard post, available at local Post Office locations, the total length + girth can't exceed 130″.
Correct Address:
Using a complete and correct address is critical for efficient delivery.
Drop Off:
For some items, if the package weighs less than 13 oz, you can leave it in a blue collection box or hand it to your mail carrier. More than 13 oz? Drop it off at your local Post Office location.
Calculate your shipping costs ahead of time from USPS, FedEx, or UPS.
Don't forget to browse our online catalog. We offer various shipping & packaging items, you won't need to go anywhere else. Not sure which of our products is best for you? Get in touch with one of our experienced and certified representatives. We can also talk about custom shipping and packaging items that might be perfect for your needs.