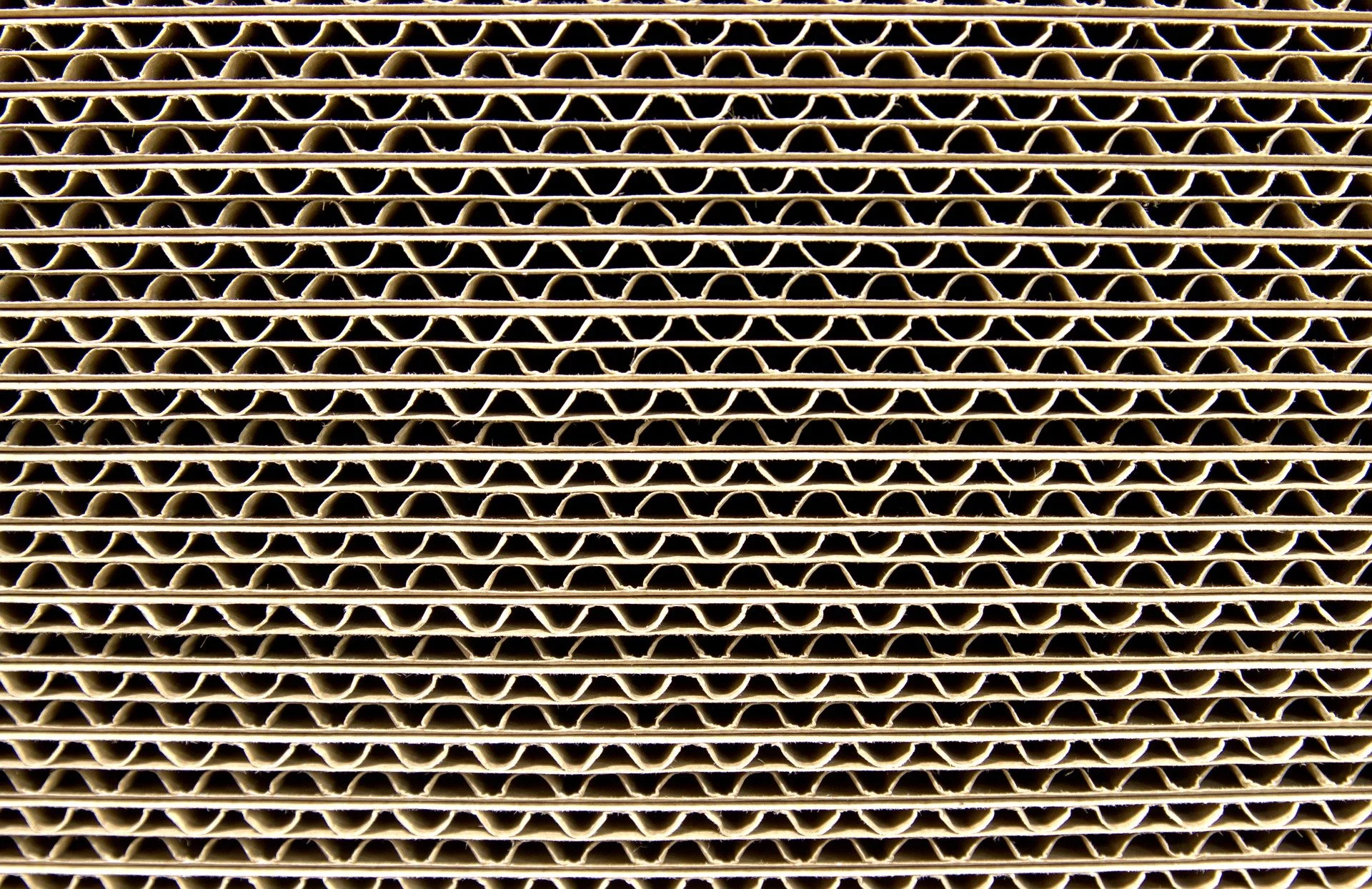 Corrugated boxes (commonly known as cardboard boxes) are the preferred type of packaging for many products — and for good reason.
First off, corrugated is sustainable and easy to handle. It's made from recycled paper and also able to be curbside recycled. Corrugated has the best recyclability of any packaging material.
Corrugated packaging tends to be durable thanks to the multiple layers (a liner and a medium) that are protecting the contents inside of the box.
Corrugated boxes are made using heavy paper along with arched layers known as flutes, giving it great strength-to-weight ratio.
Because of its design, corrugated is one of the most durable long-distance shipping mediums, and the products that corrugated packaging protects can often endure bumps, drops, and added pressure without incident.
What's more is that various types of protective packaging options can be seamlessly added to the cardboard box to further enhance product protection.
But not all types of corrugated packaging are created equal. In fact, there are various size and thickness guidelines to follow for best shipping results. Here's a closer look:


Corrugated Size & Thickness Guide
What type of corrugated is best suited to ship your product? Here's a closer look at the size and thickness guide, from least durable to most durable:
| | |
| --- | --- |
| Single Face | As the name implies, single face corrugated is corrugated flutes attached to only 1 liner giving an "open face" appearance. This is the least durable type of corrugated but also the most affordable type of corrugated packaging that's available. Single face may be wrapped around non-delicate items to create a shipping envelope or box, or used inside of a box for added cushion and protection. |
| Single Wall | This is the most common type of corrugated package. It consists of one piece of fluted medium glued between two pieces of linerboard. Single wall is ideal for generic products that aren't easily breakable or extraordinarily heavy. |
| Double Wall | Double wall corrugated is essentially single wall cardboard times two. It provides an extra layer of security to any corrugated package by adding a second layer of flutes glued between 3 layers of linerboard. Double wall packaging is usually used for industrial containers or heavy products. |
| Triple Wall | Triple wall is essentially a cardboard substitute for wooden crates. Triple wall corrugated consists of 3 layers of flutes between 4 layers of linerboard. It's ideal for shipping heavy, industrial grade products. |

Flute Types
Corrugated flutes are essentially the wavy medium that exists between the pieces of straight liner board. So if you were to take any box and cut it, you'd come across the flutes that are designed to give it strength and durability.
And just as there are different types of corrugated boxes, there are also different types of flutes. The more appropriate the flute and the more walls a box has, the stronger it generally is. The most common types of flutes are B flutes, C flutes, and E flutes.
Here's a closer look at each of them: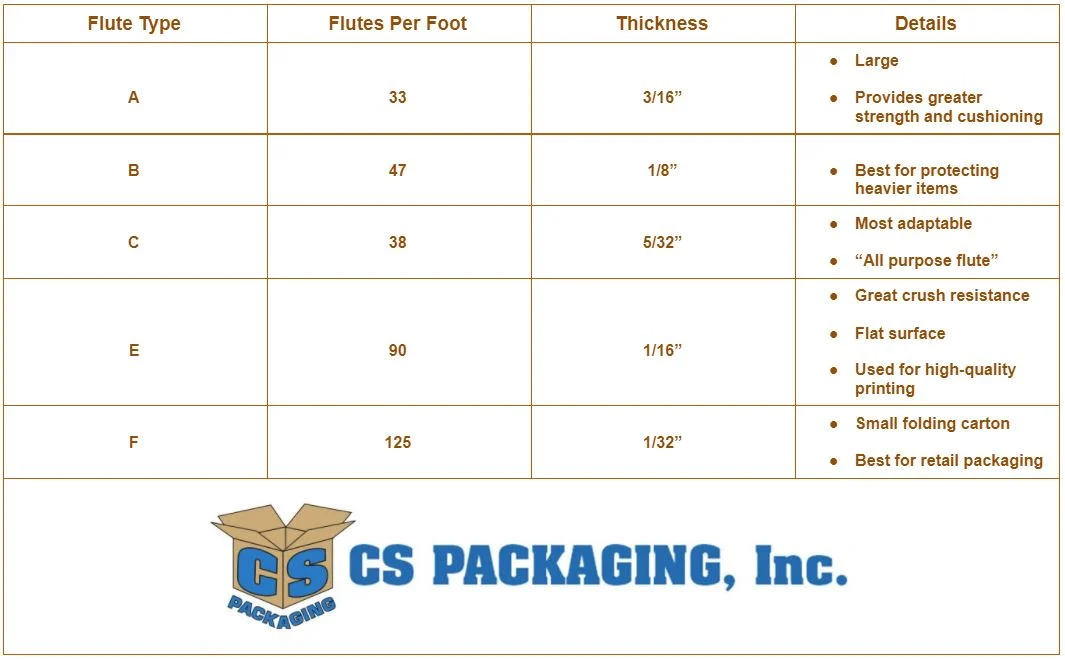 Build Your Perfect Corrugated Box
What box thickness and flute type is best for your product or application? The answer to this question will greatly impact the overall protection of your goods and satisfaction of your customer.
The best first step that you can take in choosing the appropriate corrugated box is determining your item's weight, durability, and shipping and handling details. How much does this box need to endure to get your goods safely to the next stop in the supply chain?
Our team of experts is happy to help you select the perfect box type and thickness for shipping your product. Have questions about which type of protective packaging is best fit for your needs? Check out our free Protective Packaging Guide below that details the different types of protective packaging and filler materials:
Reach out today for custom requests, or explore our store of over 25,000+ items to find your perfect cardboard box.
Editor's note: This article was originally published in July 2019, and has recently been updated.