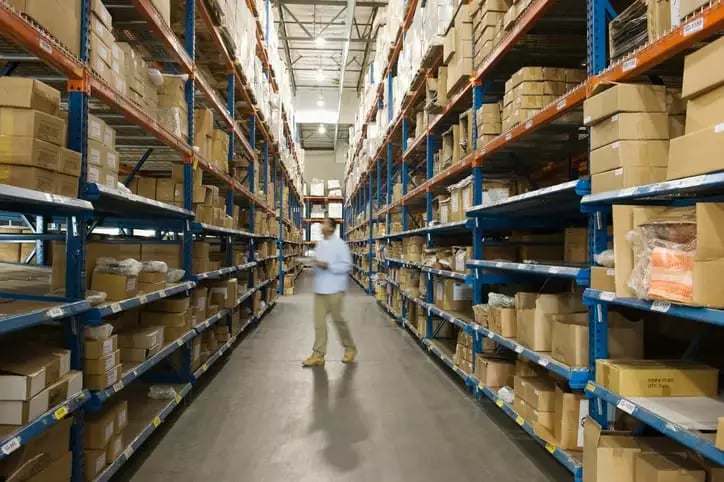 Can't get your products to market fast enough because of bottlenecks in the packaging process? It could be time to upgrade to a business-to-business (B2B) packaging solutions provider that offers a variety of automation technology.
Regardless of whether your volume is in the thousands or over 1 million packages, working with a partner that offers automated solutions improves distribution efficiency to get your products to their destination faster.
From automated technology to custom packaging options, here are the top benefits of working with an advanced B2B packaging solutions provider.


How Automation Has Changed the B2B Industrial Packaging Sector
From auto baggers to strapping and banding machines, automated packaging operations integrate high-speed equipment that can create, pack, fold, and tape your product with ease.
By reducing the need for warehouse and packaging workers' involvement, automation facilitates:
Safer work environments
Reduced labor costs
Improved efficiencies
Higher outputs
Faster time to market
When it comes to adding value to the customer's transactions, integrating top-of-the-line automated technology is a must:
Automation Technology in Current Use
From faster shipping time to a reduction in unnecessary packaging, upgrading to automated packaging solutions leads to a trickle-down effect that also benefits the customers. The most popular automated shipping equipment includes:
While the equipment above is some of the most popular packaging -automation equipment, there are a variety of other fully automated packaging solutions that are used to streamline efficiency on the shop floor.
The Ranpak Cutit! Evo, a fully customizable solution, works to detect contents being shipped and creates a fully custom shipper, reducing wasted space when shipping. Processing up to 900 packages per hour, the Evo can replace an entire conveyor system's work with one machine.
With a plethora of equipment designed to streamline efficiencies, it's important for manufacturers, distributors, and wholesalers to select a state-of-the-art packaging solutions provider to determine the best industrial packaging machines to integrate into the shipping process.
Benefits of Working with Advanced B2B Packaging Solutions Suppliers
Even the best manufacturing lines get plagued with shipping bottlenecks and issues. When problems arise it's crucial to be partnered with an advanced, B2B packaging solutions provider like CS Packaging that can provide automated solutions, but also:
Better reliability and just-in-time delivery
A large variety of packaging sizes, shapes, materials
The ability to offer custom packaging solutions
Innovative and creative ways to save space on the shipping floor
Experience and knowledge of the packaging industries and how to serve different markets.
With more than 30 years of experience working in the shipping industry, CS Packaging has the automation expertise to help get your brand's products to market faster. Contact us today with any questions, or download our Protective Package Consider Guide below for a full rundown on what CS Packaging can do: