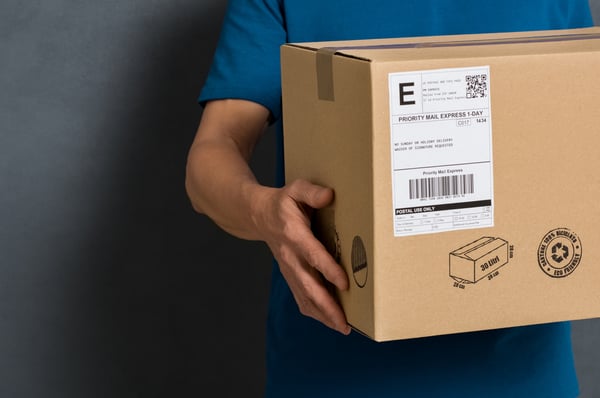 The key to the overall success of any business is the quality of their products. Ideally, products don't just meet a need -- but they're quality designed and made, long-lasting and easy to use.
And while much attention is placed on product development and quality control during the design, engineering and manufacturing processes, there's an important end-of-line task that also cannot be downplayed.
We're talking about packaging and shipping the product. Yes, a great product is ideal, but it does the end user no good if it's broken, damaged or not working when the consumer goes to use it.
The right packaging and shipping products can help safely get a product from Point A to Point B, whether that Point B is a retail store or consumers themselves.
It's why it's so essential to budget for these costs on an annual basis, as not having the right solutions in your warehouse is going to do more to harm your business than it will do to help it.
5 Important Packaging & Shipping Supplies to Budget For
Here's a look at the packaging and shipping supplies that you need to be budgeting for:
1.Boxes
Every business likely uses some type of boxes for packaging purposes. Whether the product is large enough to take up a single box, or many of the same product are packaged into the box for shipment, boxes are simple yet arguably the most important type of packaging you can have in your warehouse.

A lot of businesses make the mistake of thinking that since most cardboard boxes look the same, they all perform the same.
Box considerations include:
Make sure you select the right box (or boxes) for your product. Boxes are priced by type and quantity ordered. They can range anywhere from about a quarter to several dollars per box.
2. Protective Packaging
After you've settled on the type of box or boxes you need, you then need to "think inside the box" to account for the protective packaging solutions that are going to prevent your product from moving around and potentially breaking while in transit.
Just think of all the people that handle your product as it goes from Point A to Point B and you'll see what we mean.

Some popular types of protective packaging solutions include:

Custom foam cushioning

Custom molded pulp trays
Pricing is largely dictated on what you purchase. Other forms of protective packaging such as heavy-duty bubble wrap, for instance, can cost more than $150 per master roll. Foam can cost more than $700 per bundle. Loose fill tends to be the most affordable protective packaging, running less than $20 per 7 cubic feet of bag.
Although up front the cost of protective packaging can cause a little sticker shock, it is oftentimes worth it in the long run to invest now -- and save the headache (and money) of dealing with products that arrive broken to customers.
3. Machinery
Sealing shrink film systems, heat guns, pallet trucks and platform trucks are all examples of some of the machinery and equipment that's necessary to help bolster warehouse packaging.

Make sure to budget appropriately for any of these items. Heavy-duty pallet trucks can cost more than $1,000, shrink film systems can cost in the $500 range and heat guns run about $80 per item.

Packaging and shipping equipment helps streamline operations and get product out faster and safer, helping you save both money and mishap down the line.
4. Tape and Other Shipping Supplies
Things like tape, box edge protectors, shrink film, and ties must all be accounted for in any firm's packaging operations. These may seem like small accessories, but they play an important role in sealing boxes, protecting box edges, wrapping pallets and more.

As these are packaging accessories, they're generally much cheaper to acquire than the primary packaging supplies, like boxes and protective packaging.

Edge protectors can cost more than $1,000 per skid (there's usually 2,240 items per skid), while standard ties cost as little as $7 per case. Shrink film rolls can cost a few hundred dollars per case and sealing tape costs can range from $60 to about $600 per case depending on what type of tape is needed.

When it comes to your packaging and shipping operations, don't forget about the little things. They can make a big difference - both in your operations and in what you have to budget.
5. Safety Accessories/ Other Supplies for the Warehouse:

In addition to everything we've mentioned on this list so far, there are various safety accessories and items that you'll likely need in the warehouse as part of a packaging and shipping operation.

These include gloves ($20 to $60 per case), safety masks ($140 to $440 per case), safety glasses (up to $34 per case), first aid kits (about $150 per kit), ear protection (up to $50 per case), hard hats ($60 per case) and back support belts (about $35 per case). Shelving and storage solutions should also be considered.

Wire shelves can cost up to $500, while heavy-duty storage bins can run up to $90 per item.
What Else Should Be Included in Your Budget?
As you can see, there's a lot that goes into packaging and shipping than what might initially meet the eye. And all of these expenditures need to be accounted for in your company's budgeting.
So if you haven't yet already done so, be sure to take stock of all the packaging and shipping items you have and what you expect to need this year.
Be prepared so that you can ensure product moves out swiftly and your product arrives in great shape at its final destination.