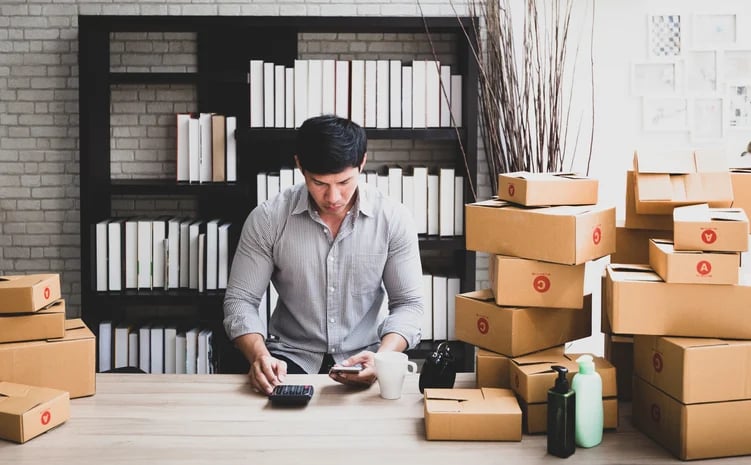 Over the past several years, research has shown a switch in consumer priorities; the focus has turned to eco-friendly and sustainability. In fact, Roughly 7 out of 10 Gen Z responders to a recent Deloitte survey noted they were taking strides to change their impact on the environment, which included buying products that support recycling.
Meanwhile, numerous Gen Zers have shared their dedication to sustainability and its influence on their career choices and personal lives.
Millennials, meanwhile, prioritize this even more, with 78% of those aged 26 to 41 purchasing recycling-supportive products.
Below, we hope to bring together a greater understanding of sustainability's worldwide acceptance, sustainability from a business perspective, and the importance of understanding recycling versus reusing a product.
Manufacturers Favor Sustainable Packaging Measures
Businesses have taken an eco-friendly pledge, outlining their plan to reduce their environmental footprint by 2030.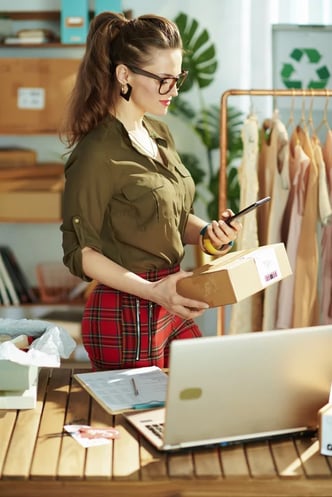 The Global Commitment has garnered the support of more than 500 organizations. Spearheaded by the Ellen Macarthur Foundation and furthered by a collaboration with the UN Environment Programme, The Global Commitment has set 2025 as the year to record a significant reduction in virgin plastic use. The year 2021, which saw the continuation of global shutdowns and the pandemic, was considered the year where virgin plastic use peaked. Companies are actively focused on reducing their use moving forward.
Shipping products in packaging that is the right size, thereby reducing the number of materials used and also reducing cost, is a strong step toward presenting an eco-friendly face for the brand.
Examples of Eco-Friendly Packaging Available Today
When it comes to product protection during shipping, there are sustainable packaging options for every step.
Corrugated cardboard or paperboard are examples of more eco-friendly options for making boxes, containers, and inserts. Here, it's important to use the right size of packaging to protect the product and give the consumer the best impression about your dedication to sustainability.
For eco-friendly filler packaging, paper-based inside-the-box options include:
Geami - a paper-based bubble wrap that is available ready to ship or in an option that can be converted on a machine (ideal for higher-volume users)

kraft paper rolls

machinery from brands such as Ranpak, can convert paper rolls and bundles into different shapes and sizes to suit the customer's cushioning and void fill needs.

Molded pulp trays and corrugated partitions (dividers that keep items separated) can be the best options for the protection of more fragile products that are shipped in the same box.
There are also plastic-based options, including:
air pillows, which are made of recycled materials for protecting products during shipping

biodegradable stretch film, which is used for wrapping pallets and holding the load together.
Keep in mind that reducing waste is a topic of conversation for those who prioritize sustainability, and one roll of inflatable air cushioning film replaces 6 3/4 bags of 14 cubic foot loose fill.
Brand Image: How Sustainability Can Make or Break You
Today's market is increasingly focused on sustainability. This is no surprise when research shows that 10.4 billion pounds of film and flexible packaging waste are generated each year by US households.
With a rising trend toward sustainability, some brands have made it their mission to work together to alleviate issues with recycling. Complex bags, which combine aluminum and plastic, are an example of a place where recycling was lax.
Meanwhile, demand for plastic-free products is on the rise. This is reflected in online searches, which show an increase of as much as 90% in product searches that include the term "plastic-free."
In a culture where a single comment or show of support can lead to disfavor, brands no longer have the luxury to stay silent on the topic of sustainability. Instead, this must be a key component of the company's mission and a recognizable component of the brand.
Truly Sustainable Packaging vs. Marketing Tactic
When it comes to marketing a product as "recyclable," it is important to understand that this has a very clear-cut meaning in the legal sense.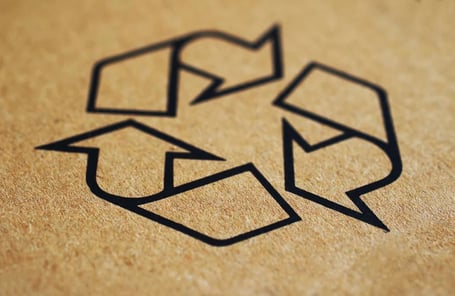 Recyclable means the item can be reused in manufacturing or assembling another item - and can be collected through a recycling program rather than thrown away. The item also must have recycling locations available to collect and sort and redistribute in a clearly outlined practice.

Reusable, meanwhile, is a more general sense of repurposing the item as it is for another use. This terminology makes the product appear sustainable but does not hold up in a legal sense when considered recyclable. Avoiding a deceptive-practices lawsuit means being straightforward and honest with all labeling and designations that relate to sustainable and eco-friendly products.
Biodegradability is another property of packaging that won't contribute to the current pollution concerns. In order to be biodegradable, a product must have properties that allow it to break down on its own over time. A Bio-Assimilation certificate shows that a product made of plastic will have the plastic break down to a molecular weight that can be consumed by microorganisms.
Working through the rules and regulations associated with sustainable packaging can get challenging, that's why it's important to partner with a leading supplier of eco-friendly packaging materials.
Brand Image and Sustainability: Now is the Time to Change
The packaging experts at CS Packaging understand sustainability and can provide an accurate idea of the right type of sustainable packaging material for your company's needs. For questions and concerns on the right type of packaging, our experts are available to put you on the right path or you can download the resource below: