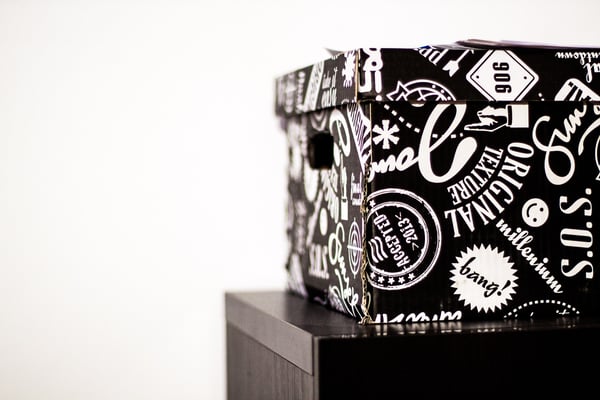 We live in an era that provides unique ads, apps and other types of marketing for each consumer. Business owners use GPS and often times detailed customer demographics, to target clients in a specific way. This kind of marketing strategy allows companies to have personalized data. Making their clients feel that their product is made especially for them.
Custom Boxes + Marketing
When you think about packaging for your product, this same marketing rule applies.
Knowing more information about consumers' needs and wants allows you to know how to personalize each package to meet their requests. During the holidays, custom packaging plays an important role, it attracts customers and keeps your brand present.
Here are three reasons why you should consider custom packaging.
1. One Size Does NOT Fit All
Just like consumers, each product is different.
Therefore, packaging must meet the requirements and specifics that are most beneficial for each product. Personalized packaging can be beneficial in different ways. It can either extend shelf life, prevent a fragile product from breaking or even both.
Either way, choosing custom packaging gives assurance that you will find the exact construction and protective materials that meet both your and your clients' needs.
2. Increase Sales and Revenue
By taking extra time to design and make the packaging more innovative and appealing to the eye, your product will stand out from the rest.
Having a product that appeals to people, consequently, will have them telling everyone they know, boosting your sales.
3. WORK IT!
By "it" we mean, own your brand. Take advantage of the information you have and utilize that when designing and creating the packaging. Become more aware of how you brand colors make people feel and how you can use these to your advantage. Make sure that you pay attention to special holidays and events and incorporate that to your packaging as well.
If you're a subscription box brand, you're competing in a increasingly saturated market. Unique custom packaging is the only way to make your product stand out in a world that is overrun with subscription boxes.
Investing in custom packaging will ensure that your product has the look, feel, and structure that you want and envision. Don't be deceived by people that tell you that packaging isn't as important as to what's inside. In order to sell and attract people to use your product, consider personalized packaging.
Still have questions on custom boxes and packaging? Download our protective packaging guide below: