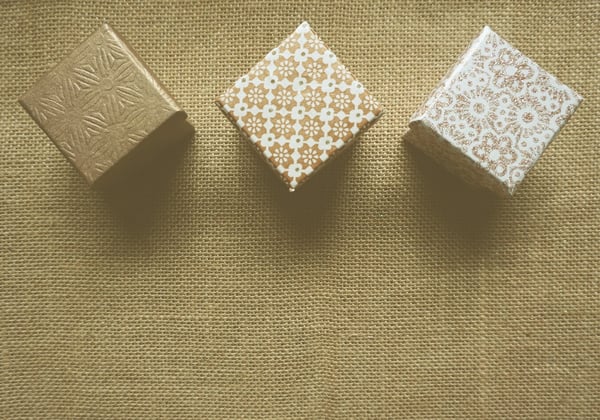 If you run a subscription service, you know your boxes are a lot more than a means to protect your merchandise from the bumps and jolts of shipping.
They don't just carry stuff.
They carry your brand, inside and outside, and custom-printed corrugated boxes can do it with panache.
Custom Printed Corrugated Boxes Are Your Next Brand Ambassador
The competition is getting tougher in the subscription service industry, but the opportunities are expanding.
Forbes reports that "15% of online shoppers have signed up for one or more subscriptions." The magazine goes on to say:
During the past five years, the subscription market has grown more than 100% per year.

The biggest of the services chalked up sales of $2.6 billion in 2016; in 2011, sales were "only" $57 million.
Those numbers are awesome -- but prove that to remain competitive, you need an advantage that your competitors don't have. For example, eye-catching and intuitive custom packaging and shipping supplies.
How to Build Customer Numbers and Loyalty With Custom Boxes (+ Other Shipping Supplies)
So how do you grab market share?
One way is to customize all your packaging, not just the outside of the box but also the tape, peanuts, tissue, packing paper, protective inserts, and just about anything else that goes with the box.
The possibilities for effective customization are practically endless. It's a matter of knowing what your customer wants, and using imagination to deliver it. The most important thing to keep in mind is that every contact with a customer is a chance to develop loyalty and sales -- and your packaging is the first contact they have.
Consider these possibilities:
Box Cover:
Invite your customer in. Your custom-printed corrugated box is the first thing your customer sees when their package arrives. Make it count! Feature things like:
Bright colors

Unique images

Enticing word choice

Exclusive offers

Your logo
Learn more about the right box for your eCommerce or subscription box shipping needs:
Foam Inserts:
If you use protective inserts, they're probably printable.
Depending on the size, you might just print your logo, or your logo and a brief message -- perhaps your company tagline or a funny memorable message.
Peanuts:
Do you sell custom coffee mugs? Foam peanuts can hold a fresh coffee scent. They can also be colored to match your corporate colors or to mimic coffee beans.
This is just one of the hundreds of unique ways those packing peanuts can be transformed from an annoyance, into something of value for your customer.
Packing Paper:
If your limited edition wood sculpture needs to be padded and stabilized, you might use packing paper. Why not turn the paper into a sales tool by customizing it with your logo and contact information?
Sustainable Packaging:
Eco-friendly and reusable options in custom corrugated boxes and the protective packaging within show customers you are making an effort to reduce your carbon footprint. Therefore, the unboxing experience should not only provide quality but also show you are in tune with your customers' interests.
Get Help With Customization:
Not everyone is a creative genius. Many people have terrific ideas that they can't quite translate into great images or messages. If you're one of them, it's best to get some expert help.
You might not know this, but your packaging manufacturer can help you reach your packaging goals with your custom-printed corrugated boxes.
To bring all your proposed packaging solutions to life, contact Bob, who'll help walk you through your custom-printed corrugated box options.
(Editor's Note: This blog was originally published in July 2018 and was updated in October 2022.)