The beauty and cosmetics industry uses various materials in its packaging. Each material has a significant influence on how your customers view your products, as well as how safe your product is during transit.
As such, you want to ensure you have settled on the right beauty and cosmetics packaging solutions to best fit the needs of your product.
In this article, we provide details on the various industrial packaging materials and solutions used for beauty packaging, and some of the potential benefits of custom packaging for your cosmetic products.

Cosmetics Packaging Solutions to Consider
When it comes to shipping your cosmetic products, there are many packaging solutions that could fit your needs. This will vary depending on your product and what your priorities are.
Some of the best cosmetics packaging solutions for e-commerce are:
Plastic trays & inserts
Paperboard trays & inserts
Paper, newsprint & tissue
Custom chipboard boxes


Paperboard Trays & Inserts
Similar to their plastic counterparts, paperboard trays and inserts can be customized to best support your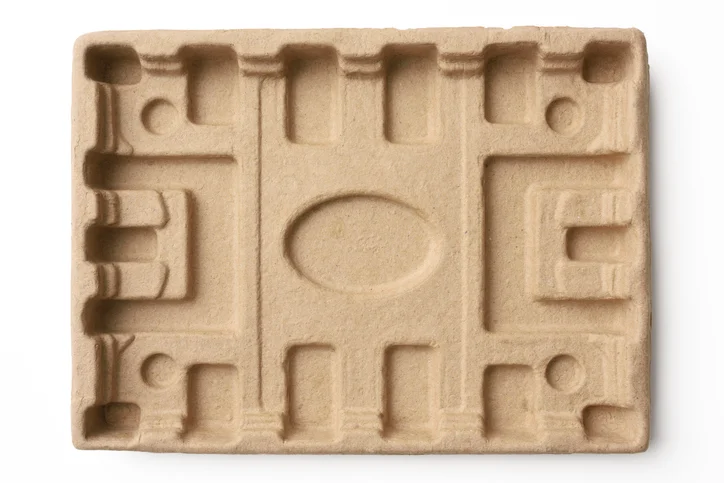 product and brand. They provide excellent protection as they create less wiggle room for products to be tossed around inside their packaging.
They are also a great option for any company who strives to be environmentally-friendly and aims to cut back on their plastic use.

Plastic Trays & Inserts
Plastic trays and inserts are perfect for displaying, protecting, and organizing your products inside its packaging. They are widely popular in the beauty and cosmetic industry, especially for subscription-based mailer kits.
These trays and inserts are also customizable, and come in a variety of different colors and finishes to best fit your brand.


Paper, Newsprint, & Tissue
Paper, newsprint, and tissue are common materials that cosmetic manufacturers like to use inside the box.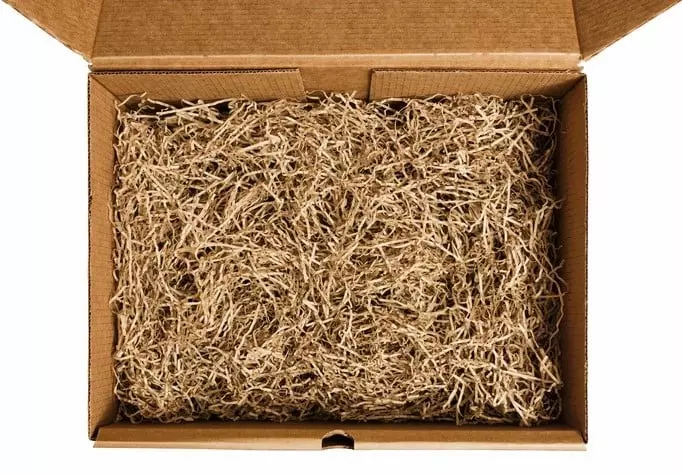 They're a great way to provide your product with an extra cushion and some visual appeal.
Crinkle paper is one of the most common, effective, and affordable options that customers love, and helps keep shipping costs low due to its light weight. Paper sheets are offered in a variety of colors and can be custom printed to match your brand.
Custom Chipboard Boxes
This is one of the most popular cosmetic packaging solutions that exists, especially with the ability to custom print chipboard boxes so they perfectly match your brand. Custom chipboard cartons are affordable, customizable, and a reliable option for most industrial packaging needs.
The phrase "chipboard boxes" is used to make the important distinction between a consumer box (what you see on the shelves in stores) and the corrugated shipping container that is made for the product. Although similar to cardboard, chipboard boxes are not corrugated, they are thinner and more retail-friendly.


Packaging Material Choice Matters
Manufacturers consider several factors to pick the most appropriate packaging provider and packaging materials for cosmetic products. Weight, size, the life span of the product, and the chemical aspects of the product help determine which material is most appropriate for designing unique beauty packaging.
Additionally, if you need your products to be packed uniquely (i.e. for e-commerce packaging), the provider may help pick a material that will work for you. Essentially, the importance of custom packaging for cosmetic products boils down to the following:
Helping customers identify your brand
Increasing repeat customers by making packaging an "experience"
Protecting your products from damage during transit
Choosing a visually appealing color and finish


Helping Customers Identify Your Brand
What comes to your mind when you stumble upon a box or any packaging solution with a "bitten apple" logo? Definitely, you know it's an Apple product. That's how powerful custom packaging is. Simply by adding some great custom packaging, each time your customers come across your products, they'll recognize them instantly.


Creating Repeat Customers
Custom packaging puts your brands in front of your customers and always reminds them of your existence. That opens the door to more new sales.


Protecting Your Products From Damage During Transit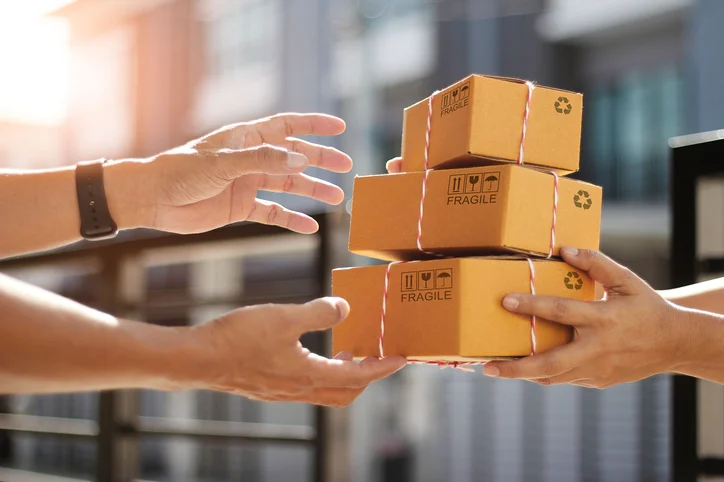 When in transit, there's a possibility of packages sustaining damage from water exposure, improper 3PL company handling, and many other reasons.
Don't forget the costs of replacing damaged products are high. Custom protective packaging minimizes and sometimes eliminates damage while in transit. Your products can be packaged uniquely to accommodate for unique shape, size, and so on.


Choosing a Color and Finish That's Visually Appealing
No matter the quality, standard packaging limits you to a few colors, and that may weaken the message you want to get across.
The beauty of custom packaging is that you have the freedom to pick the colors and prints you love. Often these are your corporate colors, which further reinforce your brand.


All Your Custom Packaging Solutions in One Place
Finding a reliable provider of all the cosmetic packaging solutions you need can sometimes be challenging. An independent packaging distribution company can bring you all the packaging solutions you need for your beauty products. Regardless of the quantity you need, size, color, material, or budget, CS Packaging can handle all your requests.
Whether needing budget-friendly solutions like Geami wrap or more specialized solutions like custom inserts designed from paper, cardboard, or plastic, CS Packaging will have them ready when you need them.